Thanks... I think it does too. In fact, I think I found my new favorite
Scentsy
scent;
Go Go Goji
. It's sweet but refreshing... think Tropical Drink.
It feels like it brightens up the house with positive energy. Crazy, I know but it does!!
Just like
Honey Pear Cider
make the house feel warm and cozy. I can't wait to put it back in my
Scentsy Warmer
once it gets cooler.
Aren't familiar with Scentsy?? No problem. WE will introduce you to your new addiction. Plus... I will give you some great ideas in a minute.
Scentsy Wickless Candles are decorative, ceramic warmers that use a LIGHTBULB to heat and melt highly-scented wax bars. So they are as safe as a lamp in your home and just as fashionable.
And, as a mother, I LOVE the fact that the melted wax in the burner bowl doesn't get hot enough to burn anyone. While it is melted, it's different than candle wax.
Want to see some images of cool warmers?? Here you go :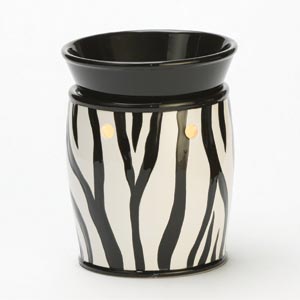 Zebra Full-Size Scentsy Warmer
$30.00 $27.00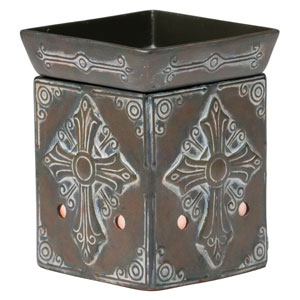 Charity Full-Size Scentsy Warmer
$30.00 $27.00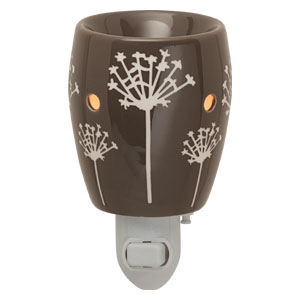 Taro Plug-In Scentsy Warmer
$20.00 $18.00

Now that you have seen what
Scentsy
has to offer... here are some ideas:
Plug-in warmers make great night lights and work very well in the office or a dorm room (perfect gift for a student going away to college.
Med size warmers are wonderful in smaller rooms like offices or bedrooms. I love mine in the nursery.. it gives off a nice glow for baby and allows me to feed without turning on tons of lights
Full size warmers are a nice addition to your homes decor. From rustic to contemporary to Sports and Colleges (there's even MANLY SCENTS for the men in your life).
So if you are starting your holiday shopping early, or have birthdays coming up... stock up on some Scentsy product!! These are a fantastic gift for everyone. Plus, you can get a whole set up (warmers and scents) for UNDER $50!! Wow. That's a great deal and it will last all year long.
Want to know a secret...
In the month of August, take 10 % OFF all Scentsy items.
So act now!!